Display Boxes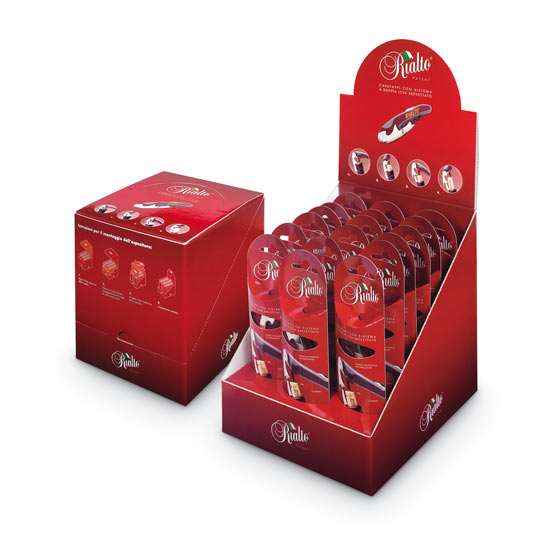 QUICK OVERVIEW - Display Boxes
Display Boxes
with full color printing process 14pt,16pt,18pt and 24pt card stock with glossy or matte lamination.
Free Shipping
Simply complete the form below and Get Price Quote right away.
Display boxes
are used universally in places like in art galleries, shopping malls, museums, super markets, jewelry shops etc. in order to showcase your collectibles in a distinctive fashion. These are inexpensive and convenient mode of displaying your products and enhancing your brand's identity in an effective way. It is finest technique of grasping attention of potential customers instantly. It is necessary for the growth of a business to display their products in professional way. People used to get excited when they receive some gifts packed in such display boxes before even looking what's inside so these have a great role in brand promotion.
Following features add stylish touch to display boxes meanwhile these enhance chances of your product sale:
●
Customization:
customize display box shape, size and design according to your products outline
●
Printing:
Full color printing ( usually CMYK/PMS printing process is used) using vibrant colors
●
Logo:
You should have your company logo along with unique product logo
●
Design
: Create a unique design that showcase worth of your company
●
Quality:
Use premium quality card-stock i.e 16pt or 18pt
●
Lamination:
Gloss and matte lamination make display packaging boxes more durable
●
UV coating:
Spot UV coating for additional glow
●
Tagline:
Print a catchy tagline to get attention from your target customers
●
Printing:
Brand your product with proper printing. We offer you best printing solutions
Custom Printed Display Boxes, Cheap Custom Display Boxes, Online Display Boxes, Display Boxes Printing
Uses of Display packaging boxes:
• It is modish way of presenting variety of memorable items like gifts, pictures, football, toys, stones etc.
• For introduction of new product in market in order to clutch attention
• It is perfect way of holding clothes, stationary and much more
• Sophisticated way of presenting gifts
• Used for packaging of many valuable things like watches, jewelry etc.
• Printed display boxes are used as promotional tool as it carry company's logo
Display packaging boxes
usually have a removable base. They are made with exact measurement of height, depth, and width. You can create them in any size, shape, designs and styles that generate a stunning showcase for your products. They are created by cutting a cardboard into the basic structure shape of the base of the box with the assistance of a special machine. After this, secondary boxes are cutwhich are placed in the earlier made basic boxes. After cutting these boxes, printing procedure is done in which card is printed according to the wish of customer. While printing display boxes you should keep few things in mind:
• Make sure about superior quality of box material. Use thick material cardstock of 16pt and 18pt
• Print a logo on it along with some basic knowledge about product
• Use CMYK and PMS printing technique. In CMYK printing process, basic colors are used while in
PMS you can select a wide variety of colors
• Always select right size and color
• Apply Gloss and Matte lamination to make your product more durable and to enhance beauty of
your product
• In order to protect printed ink, apply UV coating that makes your display boxes weather resistant
• They must look eye-catchy
Cheapcustomboxes
is leading online box printing company. We offer a wide variety of best designed display
boxes in a budget price across USA. We focus on best quality and provide best finishing options. Feel free to contact us any time by visiting www.cheapcustomboxes.com Our services are available round the clock
Promote your products through display boxes:


Display boxes help you to give a good and reliable picture of your product to the outer world. These boxes are like a showcase in shops and malls and give their customers a chance to feel the products by touching and direct viewing them. Display boxes are use for almost every purpose like as a gabble box, bin box, chocolate box, jewelry box, perfume box etc.

Why it is prefer to use display boxes?

These boxes give dual effect to its customers. It not only gives chance of more visibility but also save the inner product being damage from the environmental factors like cold, hot, dust etc. These boxes have equal chance of making with card board, wood or metal.

Some important feature of these boxes is as:

1. These boxes may be counter or floor standing
2. These must be light in weight as these are mostly use to display on shelves or use to hang on the wall.
3. These are made custom with different options of styles like multiple layer box, single layer box, partition box, tray box etc.
4. Dividers in these boxes are best to show different styles of same product or show different interconnecting products in single box
5. Divisions are either made die cut or strongly inserted with glue to look elegant
6. Sometime in wall hanging boxes sliding mirrors are inserted to give clear view.
7. Sometime mirrors are inserted on back side
8. No extra light s are require to display the products
9. Box style is as it is easy to clean
10. These boxes have no additional space to print extra information but logo of company and theme make it look professional and presentable.
11. These are most powerful promotional tool for first time presentation of new product
Display Boxes Related Products