Tuck End Boxes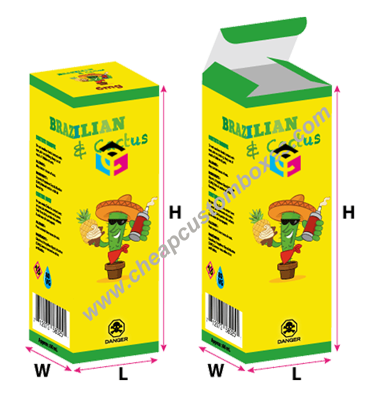 QUICK OVERVIEW - Tuck End Boxes
Tuck End Boxes
with full color printing process 14pt,16pt,18pt and 24pt card stock with glossy or matte lamination.
Free Shipping
Simply complete the form below and Get Price Quote right away.
We see a different type of things packed in a different type of beautiful and unique boxes around us. These boxes provide different functions and are very useful to increase the lifetime of a product. There is a different type of boxes e.g. simple boxes,window boxes, boxes with handle etc. these boxes are specially made for different products and each product has its own special box which increases the beauty of that product and helps to keep the product organized. Boxes are also customized as per the demand of a user and according to the size and shape of the product.

There is a different type of boxes depending on the product and the demand of the customers. Some of the types are mentioned below

Straight tuck end boxes: These are the regular tuck end boxes and have openings on the both sides. The product can be placed inside from any side.

Reverse tuck end boxes: These boxes have the opening on the opposite sides and one side of the box is glued. Such consume little space and can be packed easily with one another.

Die cut tuck end boxes: These are custom tuck end boxes which are made on demand of the product and shape of the product. Flaps are die cut, which provides enough space to the product to settle in

We have been making all kind of boxes for a very long time and our company is very capable of making good tuck end boxes. We are currently supplying these to different parts of the world and have a network of distributors. We have a complete network of workers who can make good quality tuck end boxes. Another reason of our boxes being special is that we use high-quality printing and material. The card used is one of its kind and is not used by any of our competitors. We also have the capacity to prepare a large number of boxes in minimum time and can supply these boxes throughout the globe in a specific time period. We currently are supplying to some toy manufacturers and have very satisfied clients. We guarantee you that no other manufacturer can provide you tuck end boxes like we do.
Custom Printed Tuck End Boxes, Cheap Custom Tuck End Boxes, Online Tuck End Boxes, Tuck End Boxes Printing
One type of box which can be normally seen in the market is tuck end box. These are readily available in the market and are made for some specific products. Like other boxes, the main purpose is to provide protection and keep the product organized. The name tuck comes from a lid or window on both sides of the box which can be folded in the shape of a box. Tuck end boxes basically have flaps on both sides and can be easily folded. These are easier to use and can be handled very easily. Tuck end boxes are available in different sizes and the size depends on the product. Another main function of tuck end boxes is that the product can be inserted from its both sides as there is an opening on either side. These boxes save the time and products can be easily placed and packed in tuck end boxes.

Custom tuck end boxes also provide good space for printing, where the manufacturer can place all the important details regarding the product and company. Usually, different details like the product name, manufacturers name, directions of use are placed. Different colors of are also used which make the product look more attractive and eye catching. Once the product is out of the box, the box can be pressed and folded and then can gain be used at any point of time.
Tuck End Boxes Related Products